Mardi Gras Raffle Prize Winners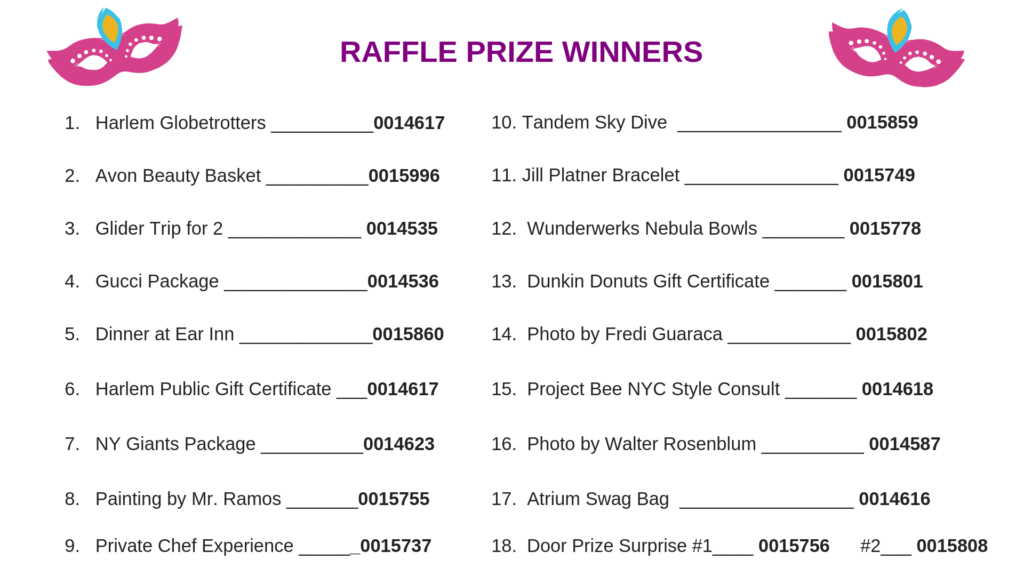 To claim your prize, sent a photo of your winning raffle ticket to info@nycspinalcord.org or text 917-873-2387 and we'll make arrangements to deliver your prize.
Photos are ready!
Mardi Gras 2019 Event Journal

Learn more about our sponsor partners and how they support our mission.

2019 Platinum Sponsors
---