Personal Grants
For individuals

Our Grant Program helps fund opportunities and adaptive equipment that enable people with spinal cord injuries to maximize their independence and quality of life.
Although we do not have a minimum or maximum award amount, grants rarely exceed $5,000, and the average grant is generally around $2,000. Should an individual application include an estimate for an item or service exceeding $5,000, we will consider partial funding if information is included describing how the balance of funding will be secured.
Grants are awarded to spinal cord injury survivors with paraplegia and quadriplegia.  Priority is given to those with newly acquired paralysis due to traumatic spinal cord injury or transverse myelitis.  Due to limited resources, we must exclude applicants whose paralysis is caused by other issues such as complications at birth, stroke, ALS, Spina Bifida, Multiple Sclerosis, etc..
A grant request must be for something specific and include cost estimates for the item requested. Requests for "anything" will not be considered.
Additional Application Requirements
Applicants must live in the Greater New York City area to be considered.
Priority is given to those with newly acquired spinal cord injuries.
Applicants may be asked to provide medical proof of spinal cord injury or paralysis.
Documentation of financial need must be provided if requested during the review process.
Applicant may be asked to meet with one of our Board members in person or participate in a telephone interview regarding their grant application.
Grant Recipients are expected to sign-up for our free membership and help support our mission.
Grant Recipients may be asked to provide photos or a video showing how their grant affected their every day life.
Grant Recipients agree to actively "pay-it-forward" through community service and supporting our mission.
Apply online below.
Fill out the online application below and let's get started on a plan to help maximize your independence today!
Program Grants
For Organizations and Community Programs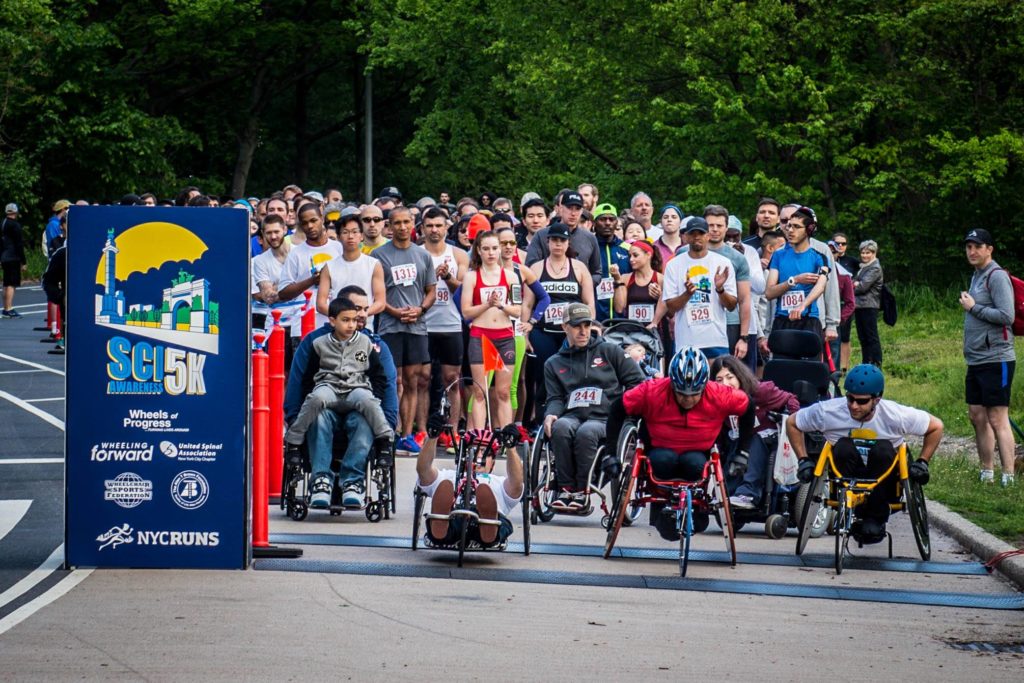 NYC Spinal welcomes the opportunity to support the SCI/D community as a whole. Funding for projects that will benefit larger groups of people with SCI/D such as support groups, adaptive sports and fitness programs, educational seminars and employment initiatives are available. Examples of programs that NYC Spinal has helped to fund include:
Mount Sinai Rehab SCI Life Challenge Program
From Injury to Intimacy – Exploring Sexuality after Spinal Cord Injury seminar series
Adaptive Kayaking Program at Sebago Canoe Club, Brooklyn
WOW, Women on Wheels Support Group
Roll on Capital Hill with United Spinal Association
Empower SCI Rehab Camp Scholarships
4 Wheel City video for 25th Anniversary of the ADA Celebration
Applications must include a detailed budget outline.
Apply online below.