Peer Support can make a world of difference.

Do you ever wonder how other people handle situations related to their disability?  Many people find that the answers can be found by talking with someone who has been through the same challenges.  Our Peer Mentors and these community Peer Support Groups are available free of charge to provide information and emotional support from the perspective of someone who's lived through the experience.
United Spinal Support Groups
To find a local support group anywhere in the nation, see United Spinal Support Groups.
Mount Sinai Support Groups
We partner with The Mount Sinai Hospital Department of Rehabilitation and Human Performance to provide ongoing 1-to1 peer mentors and support groups for people with spinal cord injuries.
Due to COVID-19 restrictions, most of these programs are now online.
Please see the complete schedule here.
1-to-1 Peer Support
If you are interested in speaking with one of our trained and experienced peer mentors, please contact us a info@nycspinalcord.org or call 866-692-7242 and we would be happy to help.
Spanish Language Peer Support Group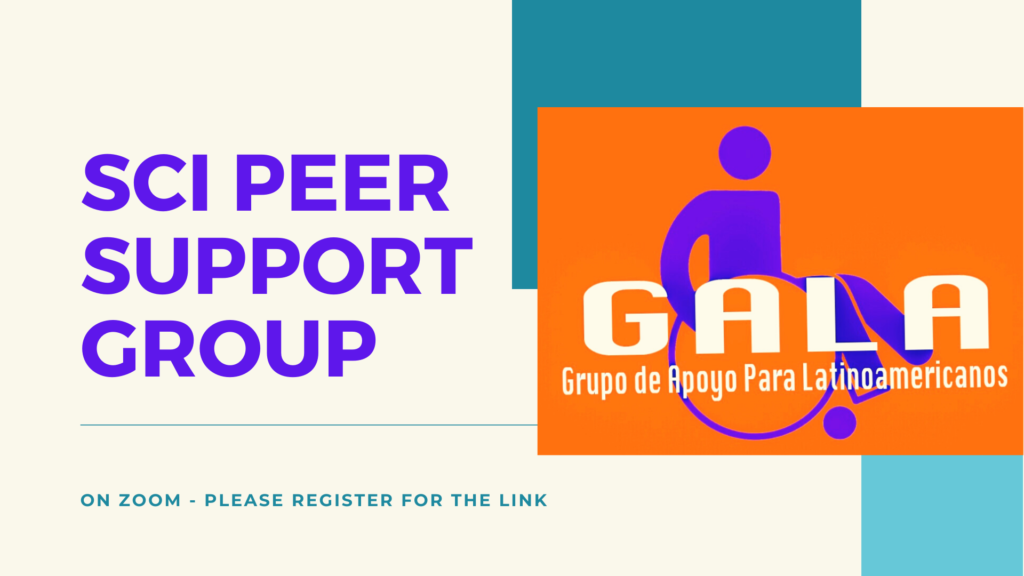 Spanish Language Peer Support Group
Meeting First Friday of Every Month
In an effort to reach under-served members of our community, we host a monthly support group for Spanish speakers and their families. Moderators include Yesenia Torres, Eli Ramos, Jose Hernandez, and Fred Guaraca. Please share this invite with anyone who you may think would be interested or benefit. Thanks!
El Grupo de Apoyo para Latino-Americanos (GALA)
En un esfuerzo por llegar a los miembros desatendidos de nuestra comunidad, organizaremos un grupo de apoyo mensual para hispanohablantes y sus familias. Los moderadores incluirán a Yesenia Torres, Eli Ramos, Jose Hernandez y Fred Guaraca. Comparta esta invitación con cualquier persona que crea que podría estar interesada o beneficiarse. ¡Gracias!